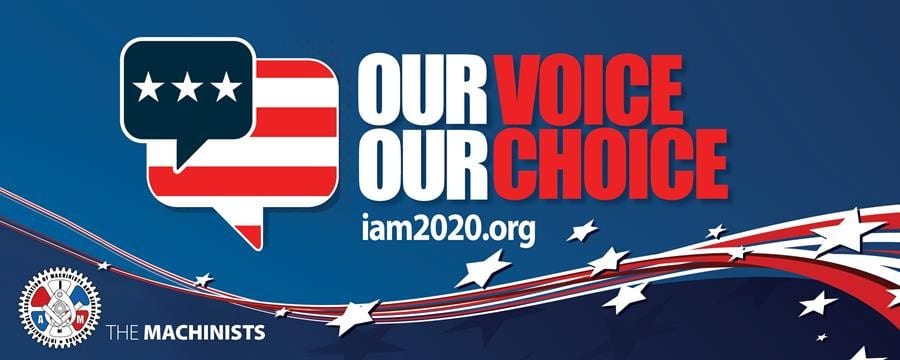 IAM members will have the opportunity to vote for the union's 2020 U.S. presidential endorsement through an independent online ballot.
The endorsement election will take place from Wednesday, March 4 at 8 a.m. ET until Friday, March 6 at 8 a.m. ET.
At that time, each registered member in good standing will be emailed an online ballot and can choose a candidate on either the Republican or Democratic ticket.
Please add [email protected] to your contact/safe sender list to ensure you receive your online ballot. The subject of the email will be "Vote Now: IAM 2020 U.S. Presidential Endorsement Election."
If you haven't yet registered for the IAM's endorsement election, please do so as soon as possible at iam2020.org.
The registration period for the membership vote will close on Wednesday, Feb. 26 at 11:59 p.m. ET.
Don't miss this opportunity to help choose who the IAM should endorse for president of the United States.
Register today and learn more about the IAM's U.S. presidential endorsement process at iam2020.org.